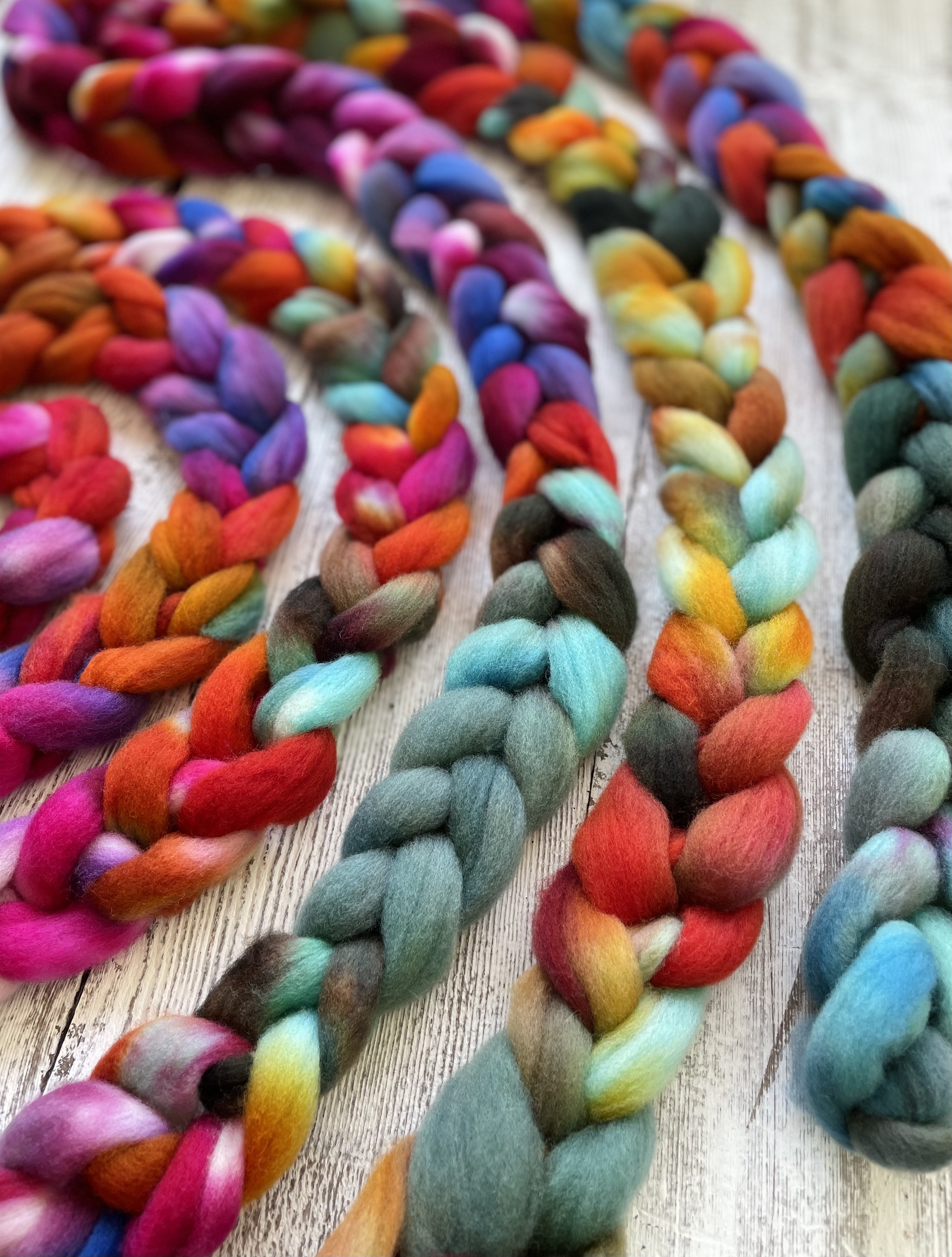 I only use professional acid dyes that require heat to adhere to the protein fiber (wool). I recommend always gently soaking your fiber/yarn in cool water with a few drops of gentle wool wash. Please note that in the textile industry pinks, purples, reds and some blues are known for bleeding. But these recommendations will keep your finished item looking beautiful.
Superwash wool has been treated to remove the cuticle layer of the fiber that would normally cause it to felt, resulting in a fiber that resists felting and creates very saturated colors when dyed with professional acid dyes. Personally, I still handwash my superwash yarn/garments. But the gentle cycle with cool water is highly recommended.
All other wool should be handled with care without extreme temperatures or alot of friction when soaking in water, which will cause it to felt.