Reserved For Sherry. Leafscape, on Snuggle Puff: 100% USA Rambouillet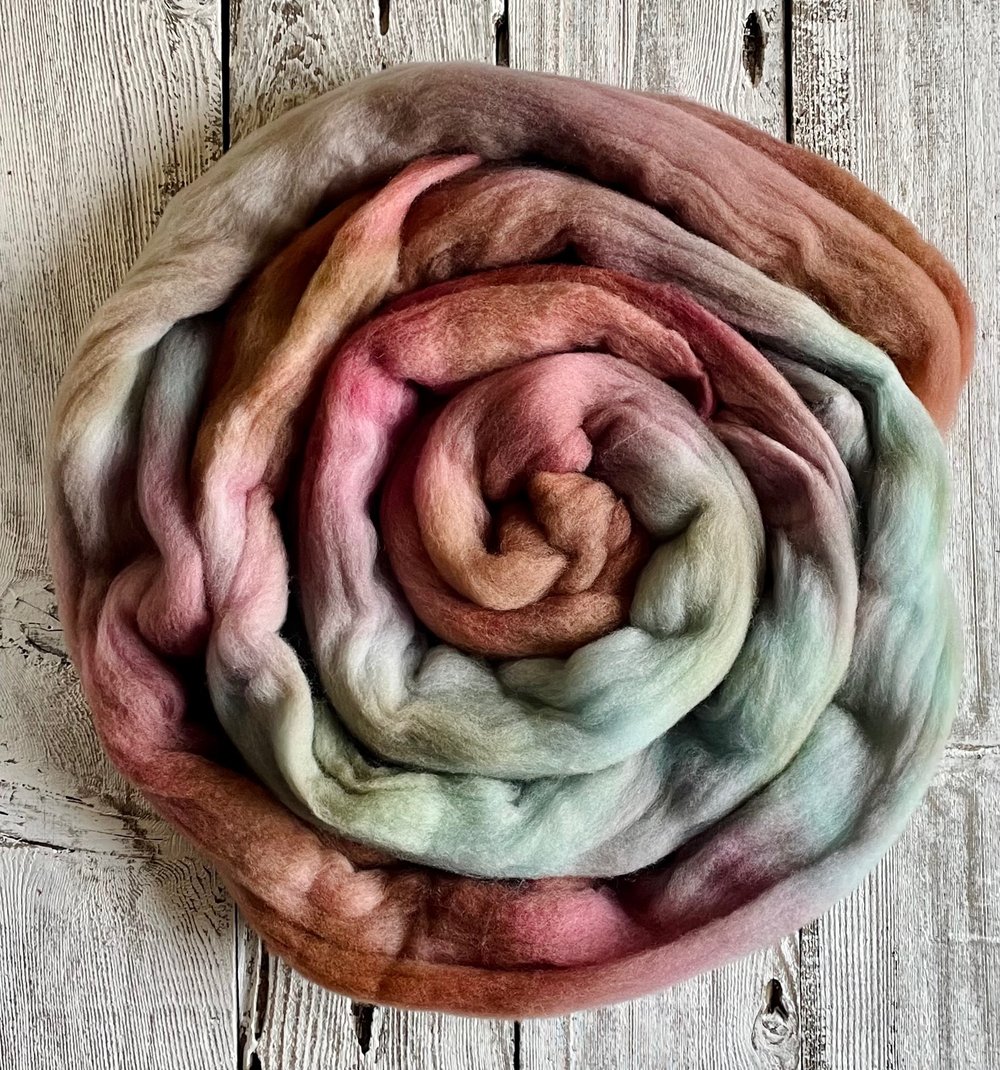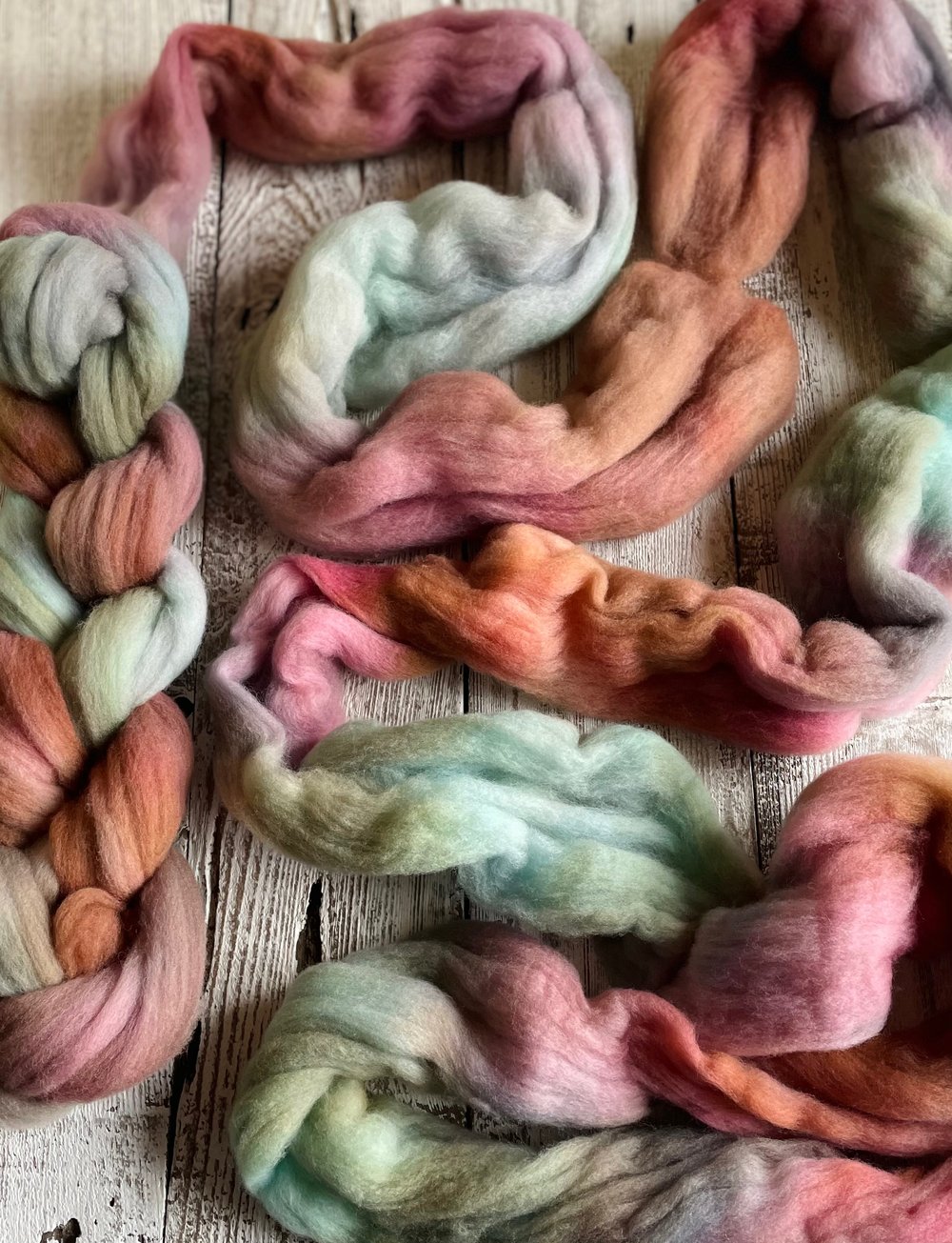 Pastel pumpkins and dreamy autumn
Leafscape.
4 oz.
✨ Note: Colorway picture is representative of the colorway. Each braid may vary slightly because of the unique and individual nature of the hand-dyed fiber and the particular fiber base it's dyed on.
Colors vary slightly on different fibers✨
Dyed up on the super snuggly Snugglepuff: 100% USA Rambouillet. Often called "French Merino," Rambouillet has all the lovely qualities of Merino with a bit more sheen, bounce and loft. Fine fiber that is great for next to skin garments.